Central Park Bike Ride, Columbus Circle, Rockefeller Center, Saint Patrick's Cathedral and Fifth Avenue Day!
Enjoy a day in arguably the most famous park in the world! Central Park was the first public landscaped park in all the United States. It takes up roughly 843 acres of land and is larger than the principality of Monaco. Since 1908, Central Park has appeared in over 240 feature films, thereby making it the most filmed public park in the world!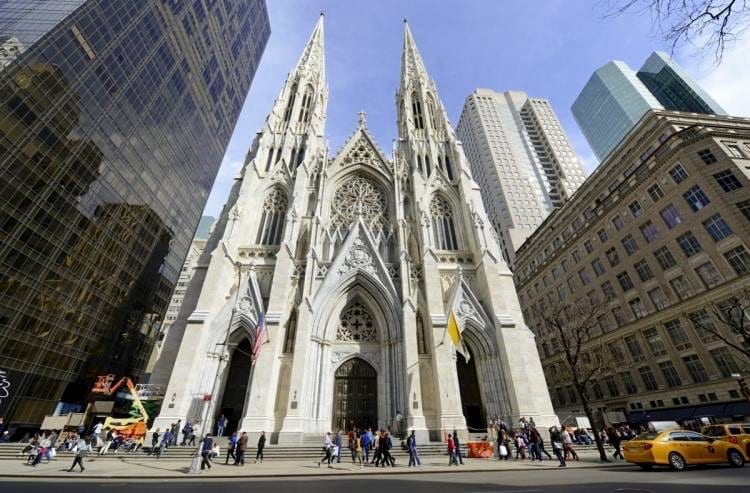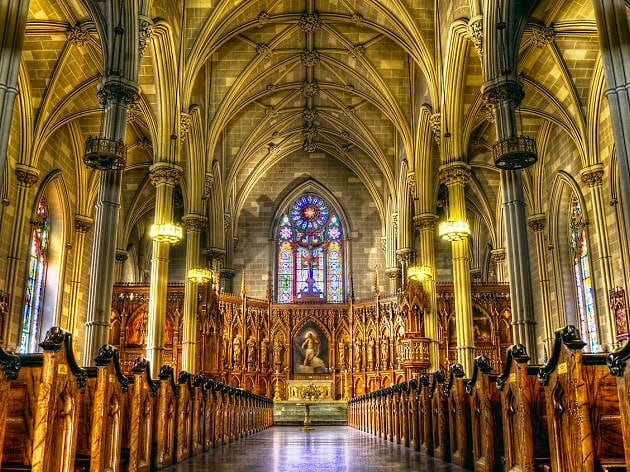 Saint Patrick's Cathedral Pictures
About Saint Patrick's Cathedral
Saint Patrick's Cathedral is one of New York City's finest buildings and most spectacular churches as well as being the largest Gothic Roman Catholic Cathedral in the United States! It took 21 years to build and was finally opened to the people in the spring of 1879. The church takes up one whole city block! The spires rise 330 feet above street level and it seats 2,400 people. More than a million prayer candles are lit at St. Patrick's every year and 5 million people visit every year.
Rockefeller Center is home to the world's most recognizable symbols of Christmas. See where the Rockefeller Center Christmas tree gets displayed during Christmastime. Enjoy this 22-acre piece of land in the heart of New York City. Enjoy the beautiful scenery of art and stroll past the famous NBC Studios where Jimmy Fallon films The Tonight Show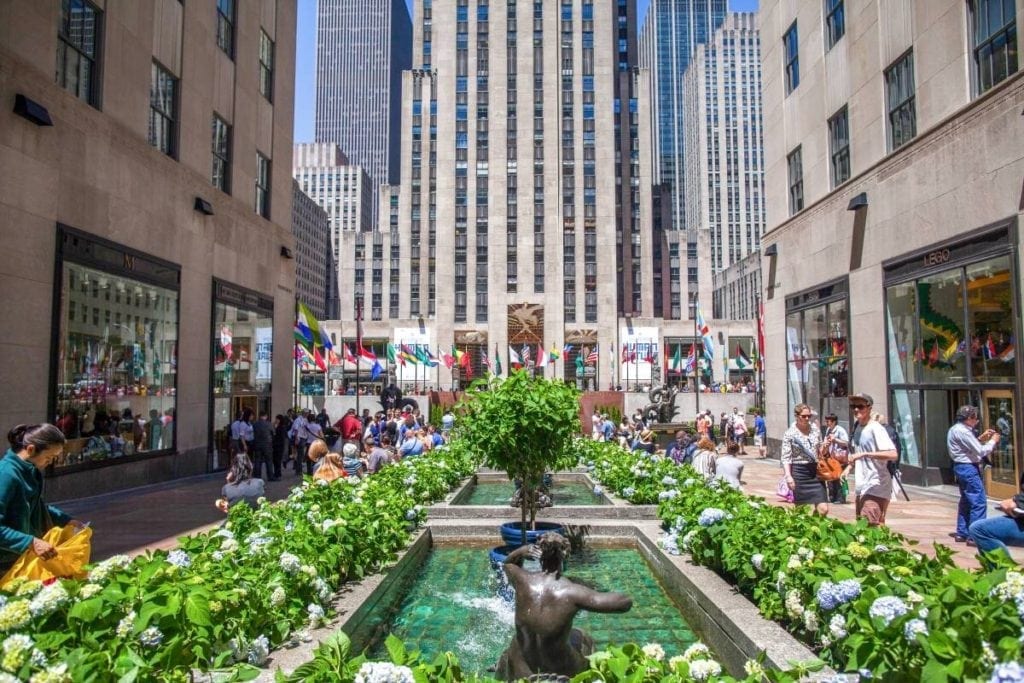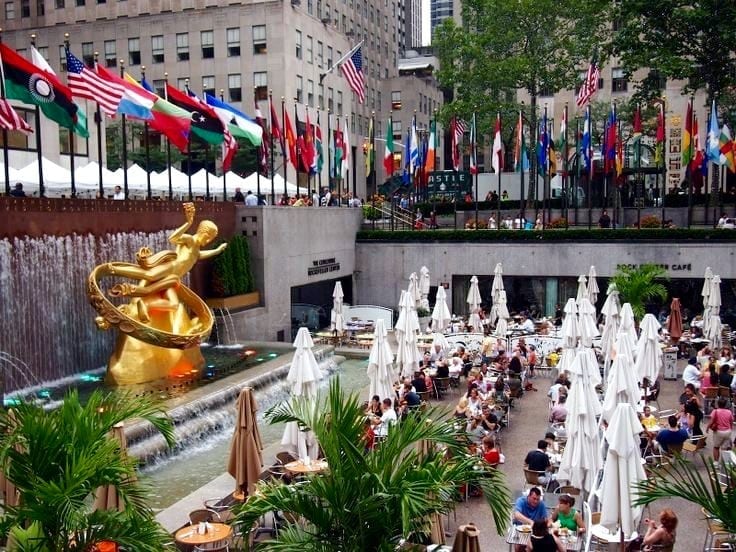 Rockefeller Center pictures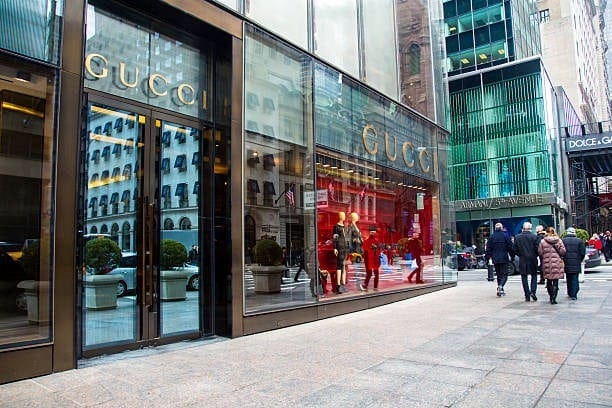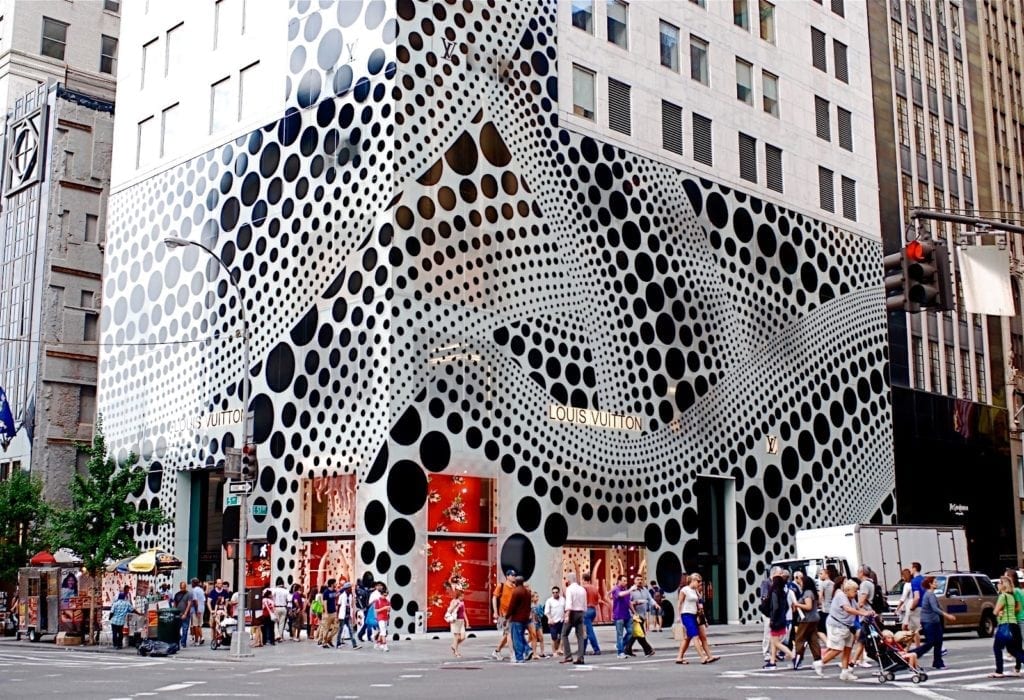 Shop till ya drop! One of the most famous shopping areas in the world! Shopping at the New York stores on Fifth Avenue is a definite must during your stay in the Big Apple. New York City shopping is an entirely different experience than shopping in any other city, especially along this historical road. Whether you're searching for the latest fashions, New York souvenirs, or useful housewares, New York outlets on Fifth Avenue cater to every taste and budget.
Interested in prices and available dates?