Rail Biking, Woodstock Brewery, Walkway Over the Hudson and Beacon, NY! (Alternative- Emerson Spa day) *Beacon Roundhouse Hotel information
Experience the magic of the railroad like never before! You'll travel alongside the Esopus Creek through the beautiful nature of the Catskill Mountains on an 8 mile (12 km) total round trip ride. Ride the rails on the pedal powered (and electric powered if the group needs it) Rail Bike Explorers! This is a unique activity suitable for everyone. The Rail Bikes are easy to pedal, the terrain is mostly flat and the ride is an enjoyable workout. Riding in double bikes or quad bikes, you'll certainly enjoy this activity (odd numbered groups can of course be accommodated as well). MUST RESERVE FAR IN ADVANCE, AS THIS ACTIVITY SELLS OUT VERY FAST! 
After rail biking, enjoy a frosty beer right down the road at the Woodstock Brewery! You can also, check out the gorgeous Emerson Spa shops, restaurant, hotel and outdoor sitting area near the water.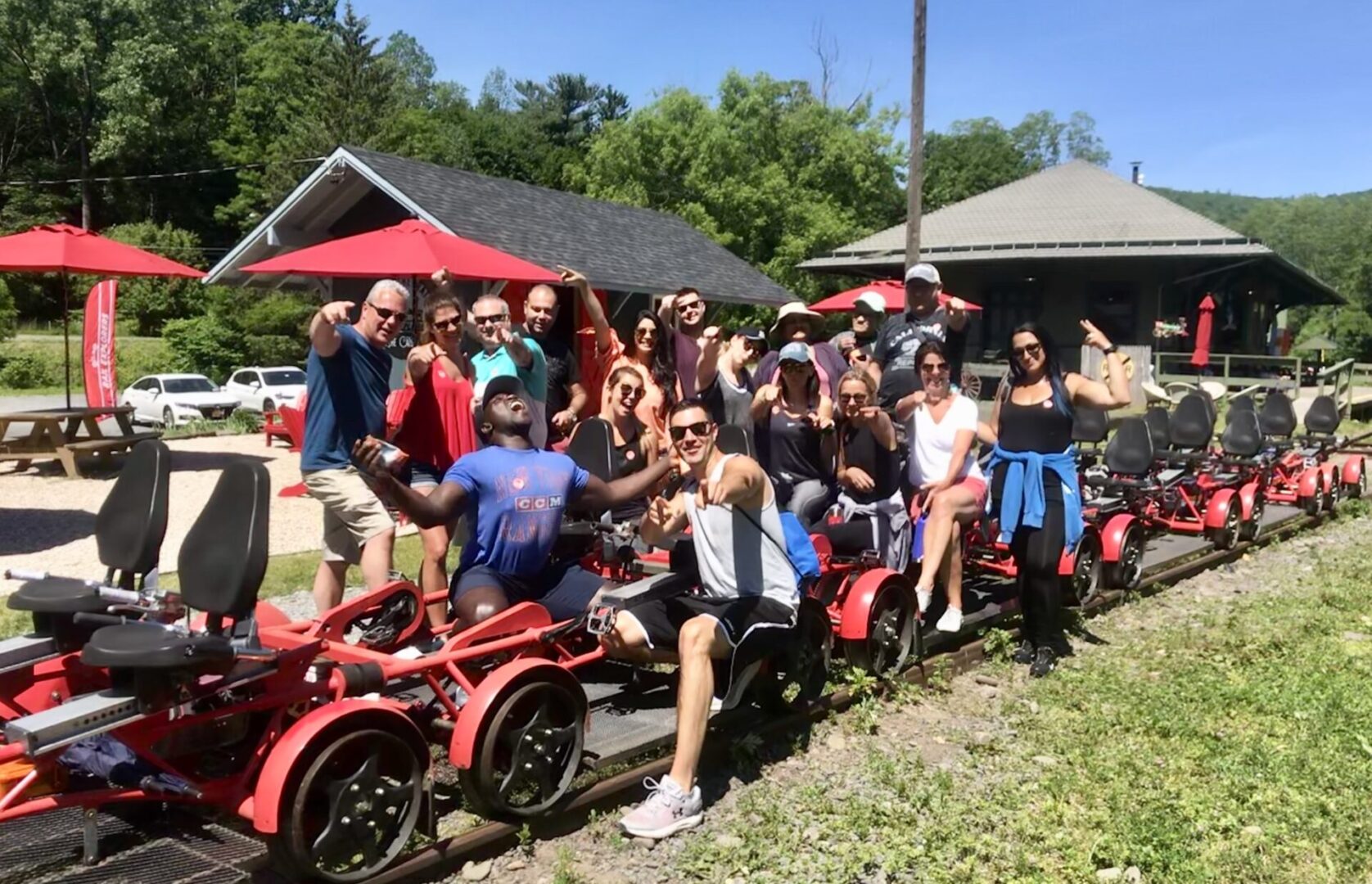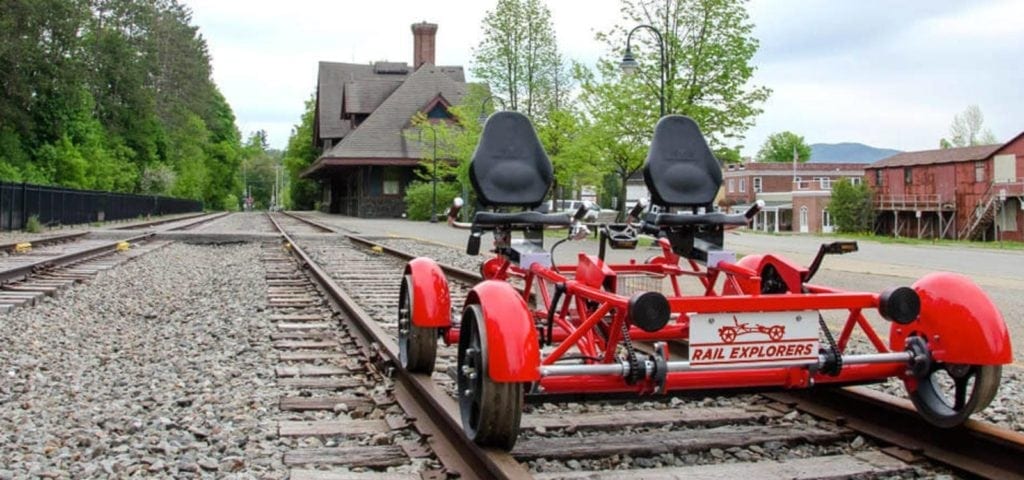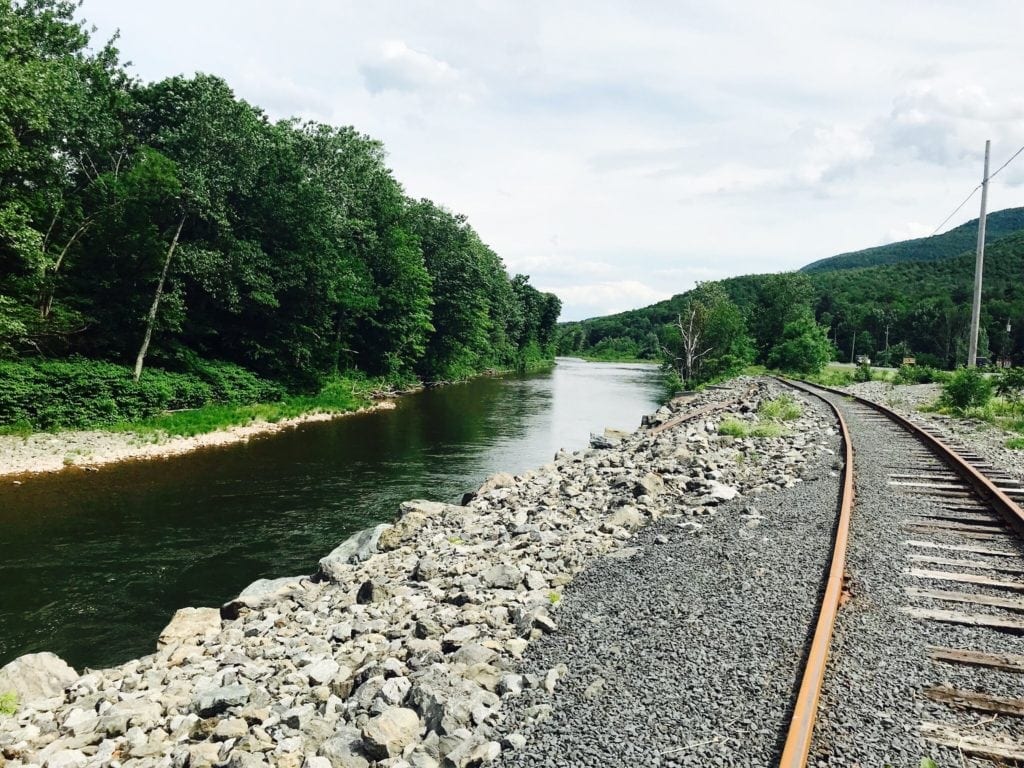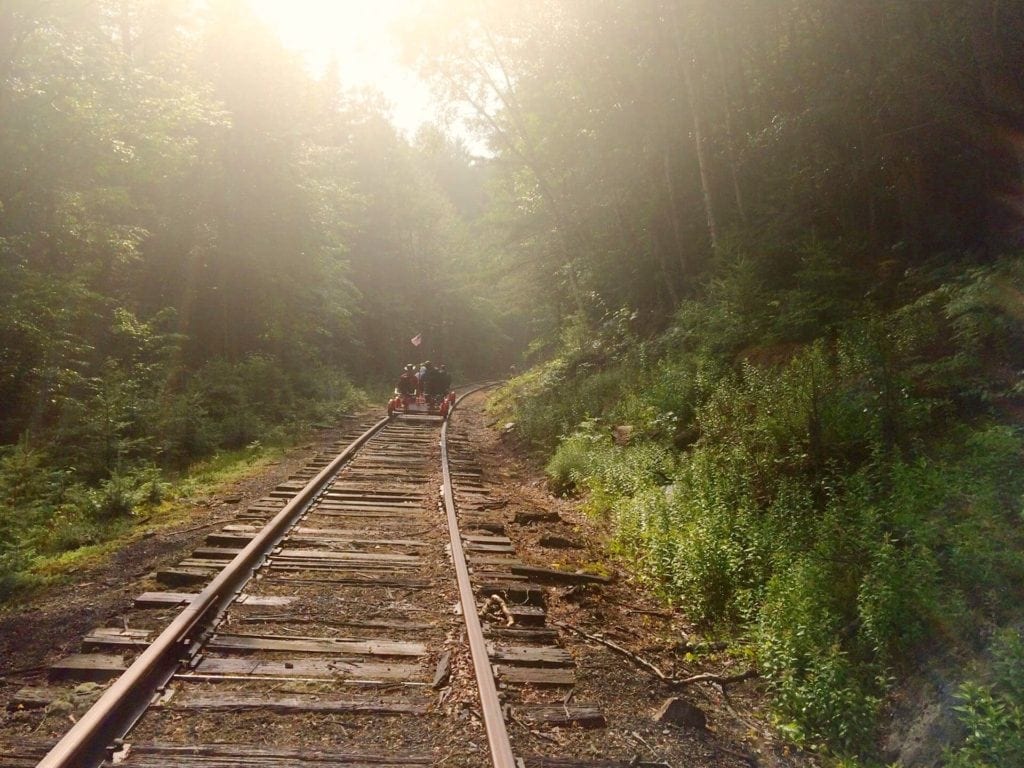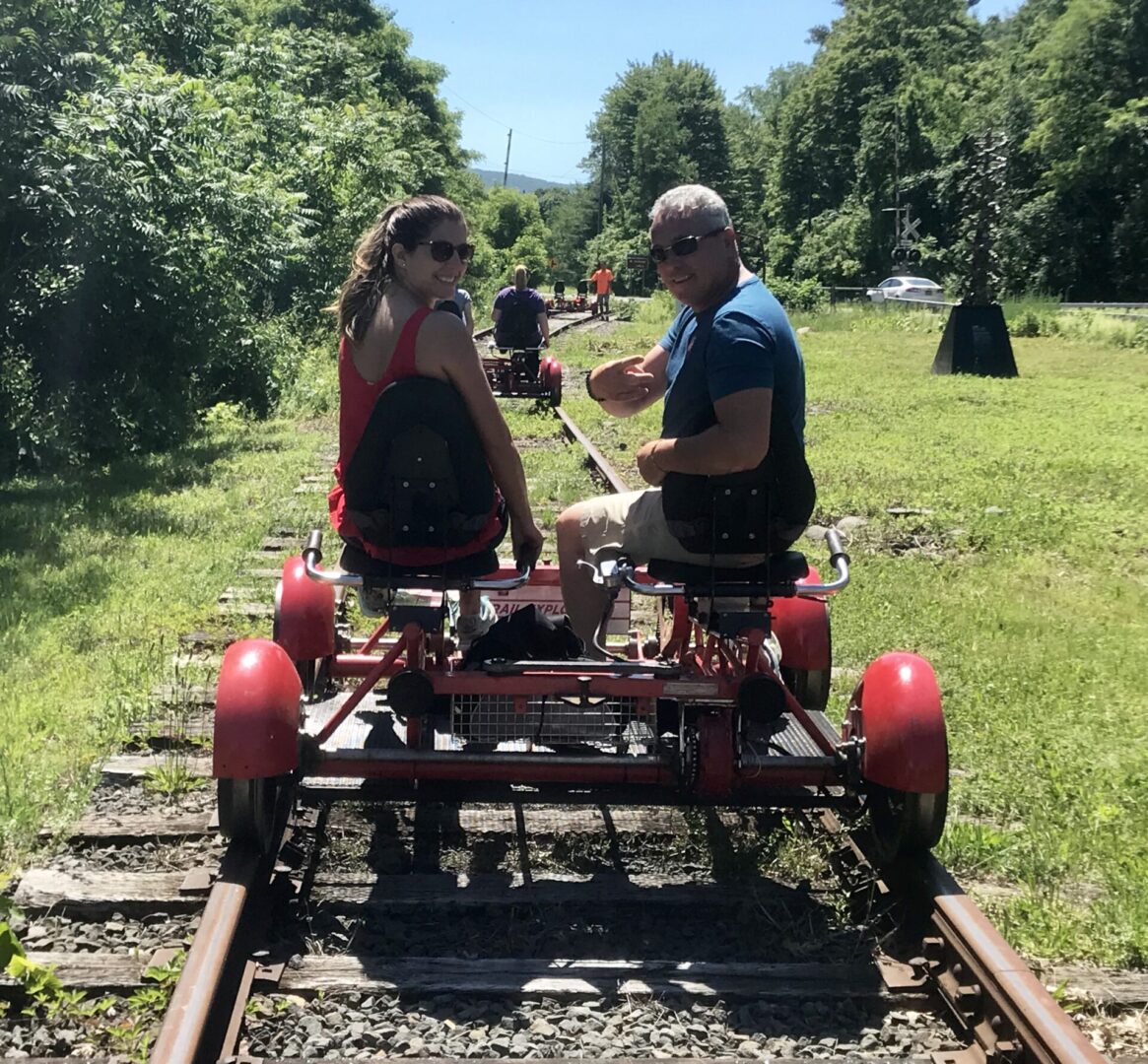 About the Walkway Over the Hudson (the longest, highest elevated pedestrian bridge in the world)
The Walkway Over the Hudson provides access to the Hudson River's breathtaking landscape for pedestrians, hikers, joggers and bicyclists. Feel free to take a jog, rent a bike (must reserve beforehand with us) or just stroll at your leisure. The bridge deck stands 212 feet (.06 km) above the Hudson River's surface and is 6,768 feet (2.06 km) long, therefore making it the longest, highest elevated pedestrian bridge in the world! Be sure to bring your camera to capture the beautiful landscape! The Walkway is open everyday from dawn to dusk.
Walkway Over the Hudson video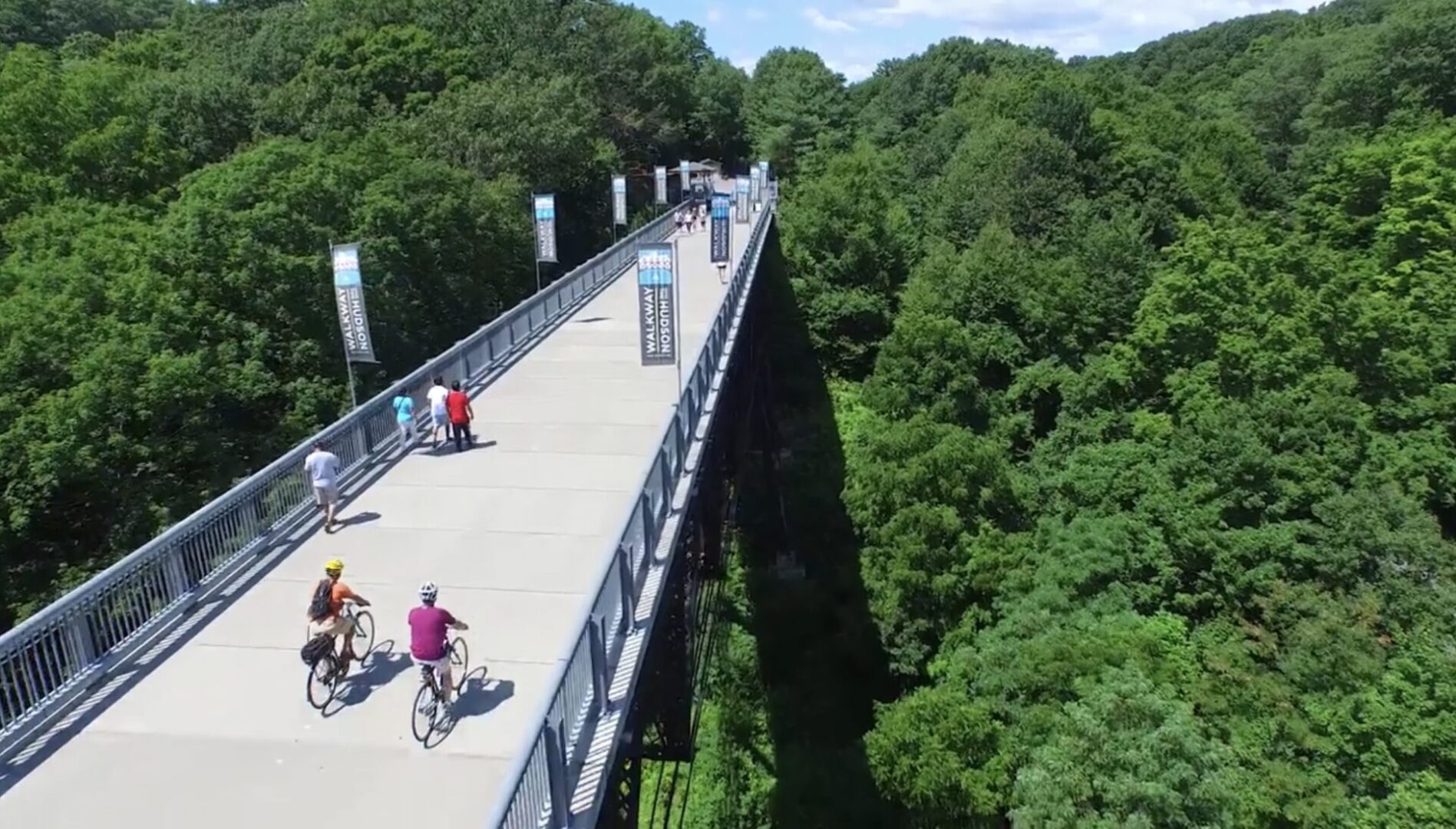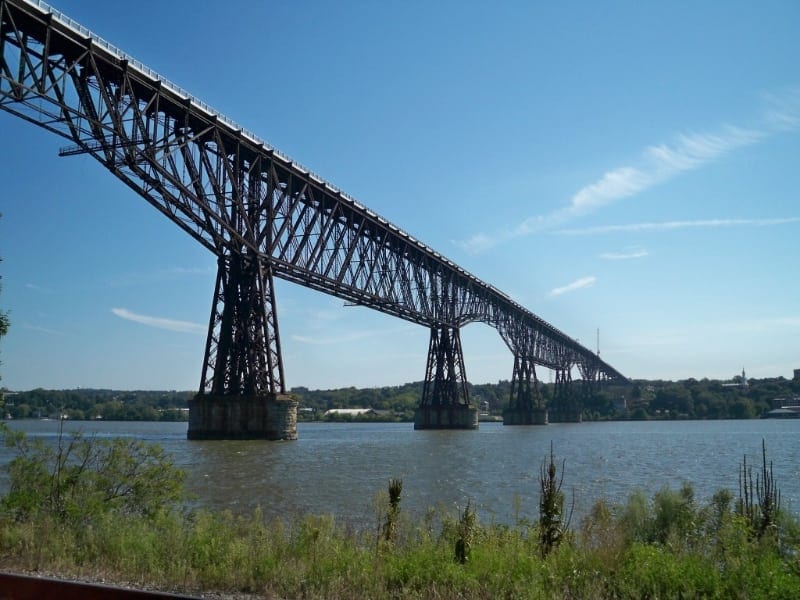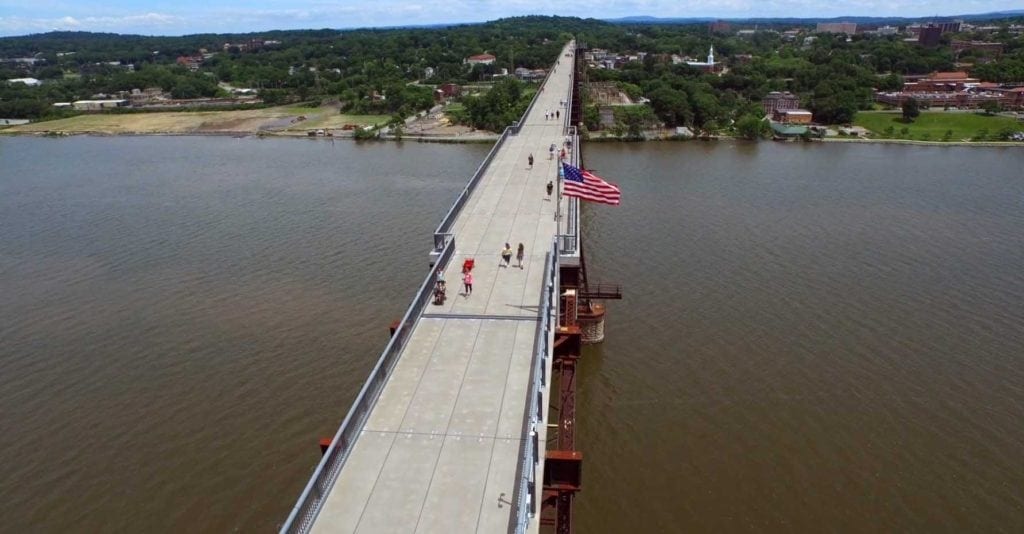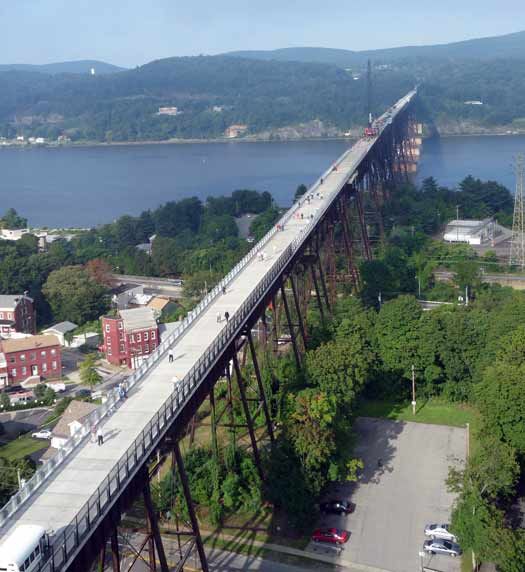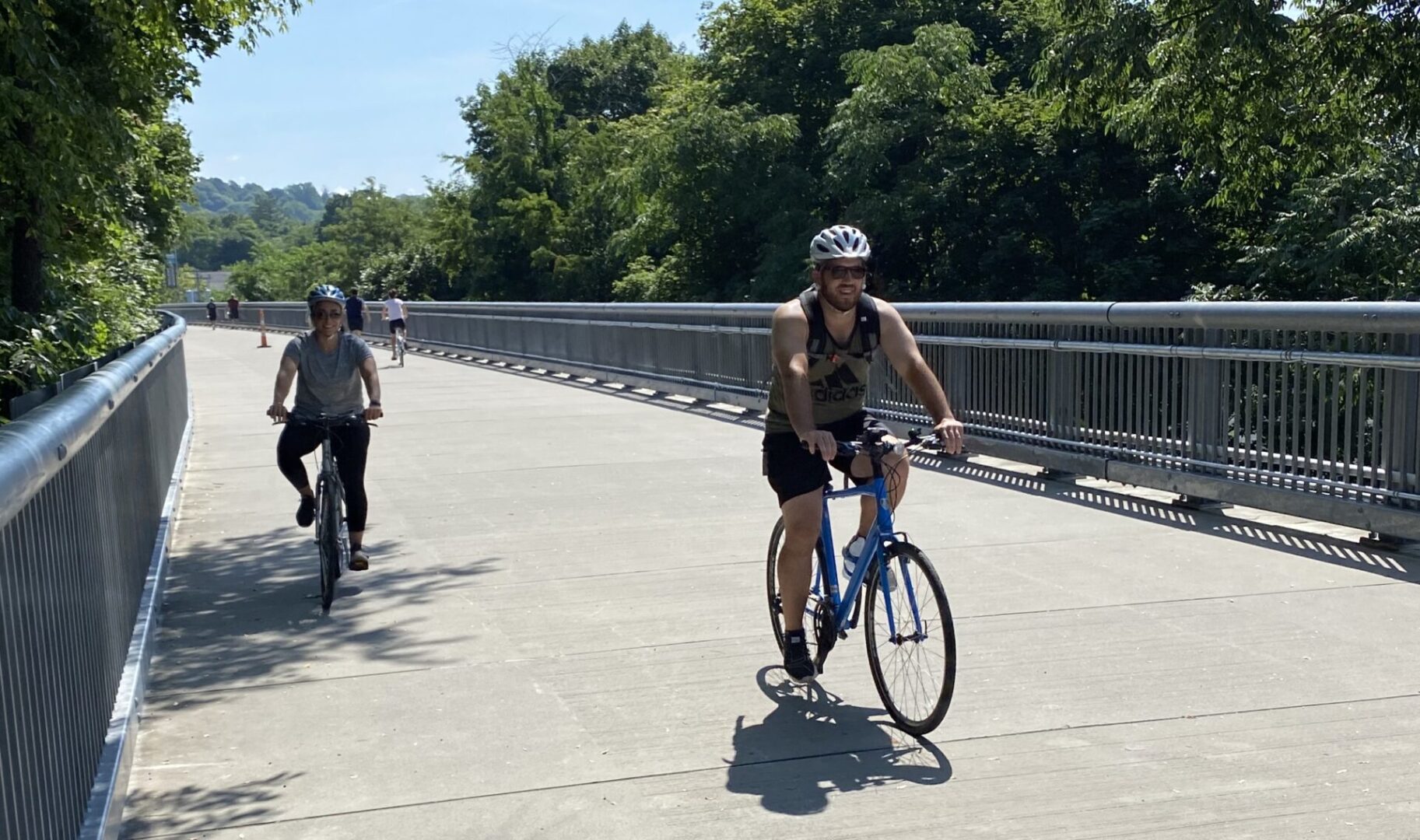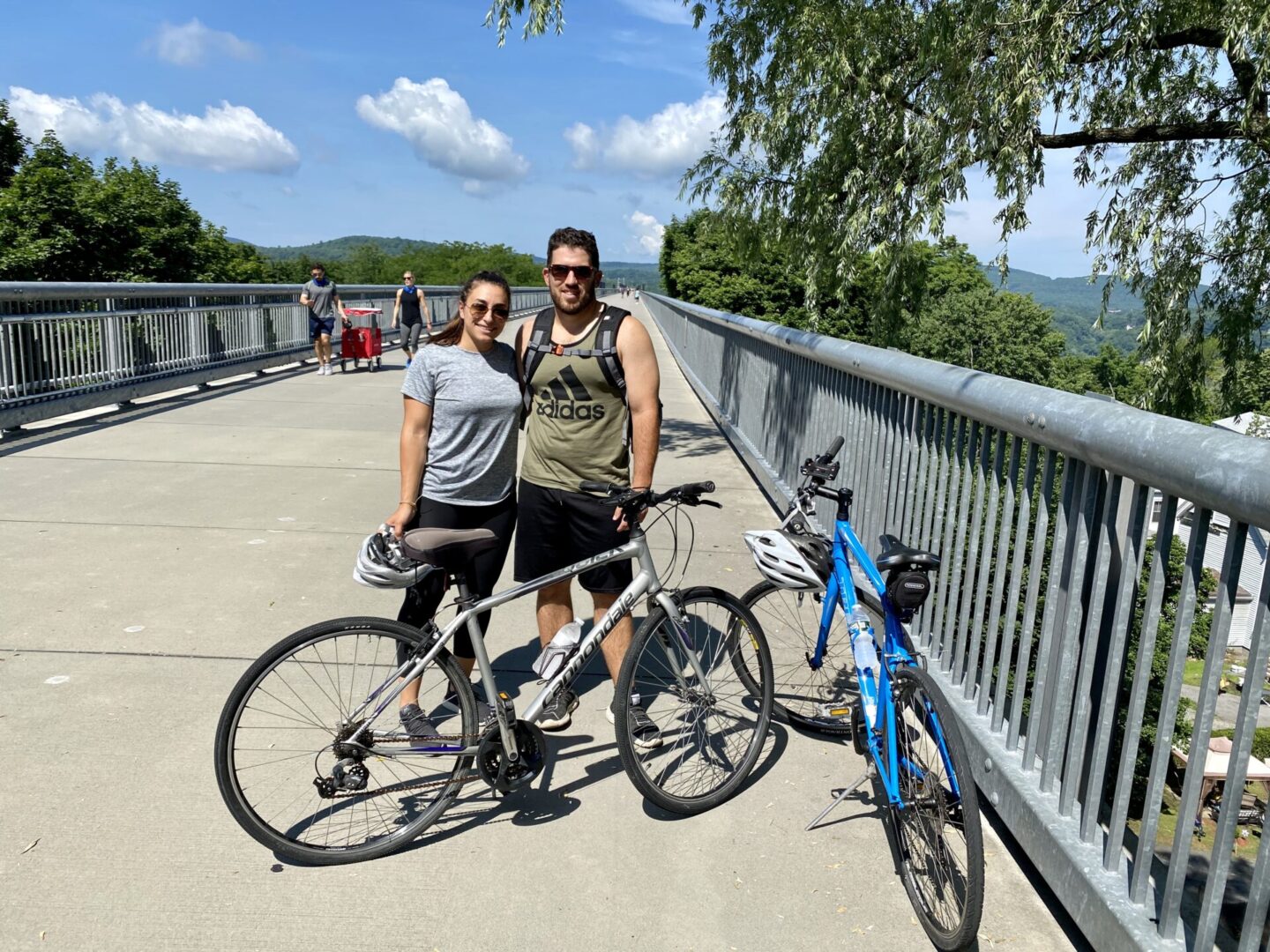 Walkway Over the Hudson pictures
You'll love this town! Beacon has solidified itself as one of the "hippest" cities in the Hudson Valley. Beacon has it all- shopping, dining, bar-hopping, hiking, a river park, breweries, hotels, waterfalls, a popular contemporary art museum and much more! Aside from all the great stuff to do, it's a beautiful and picturesque place as well. Main Street is set at the foot of Mount Beacon, the highest summit in the Hudson Valley. This town has grown in popularity over the last couple years. The Metro-North Train from Grand Central Terminal to the Beacon Train Station is only a short hour and a half making it an easy trip for city commuters. Everything in this town is walkable as well which is always a plus.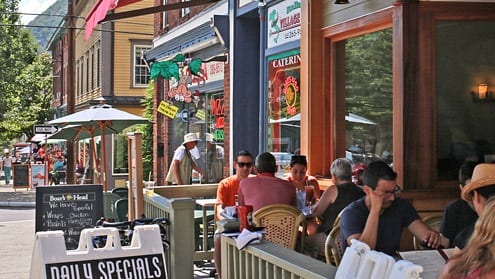 Beacon, New York pictures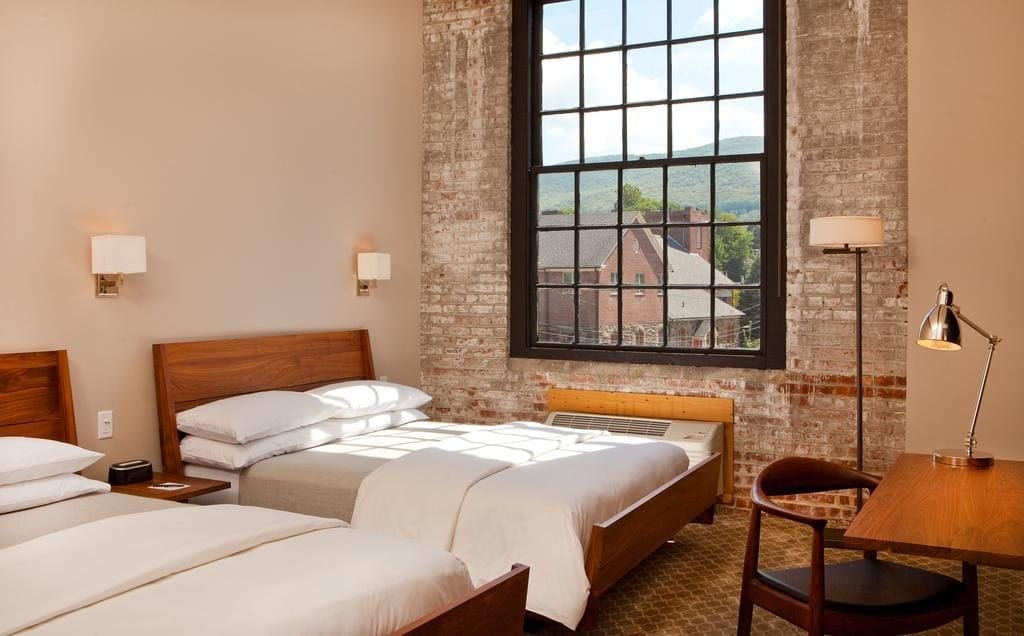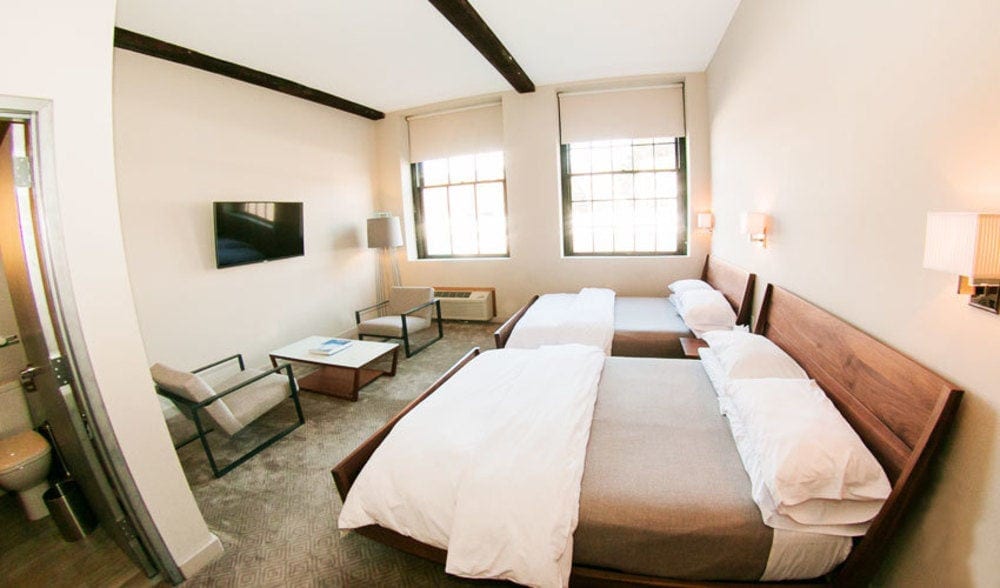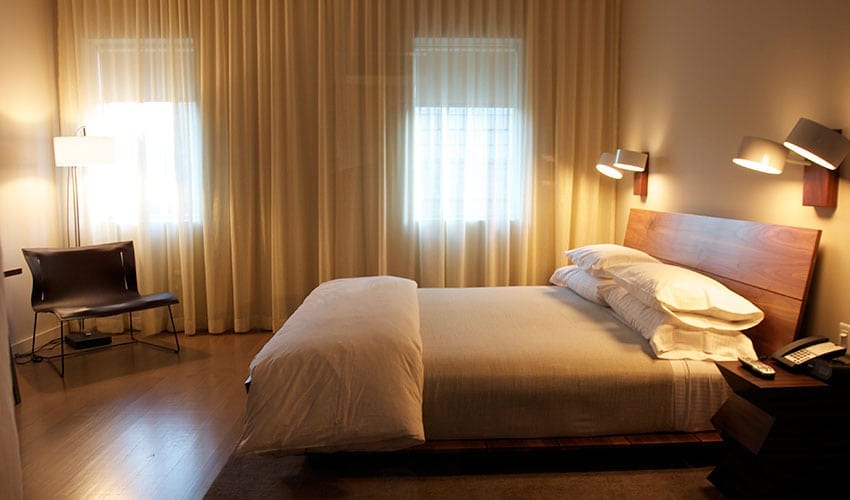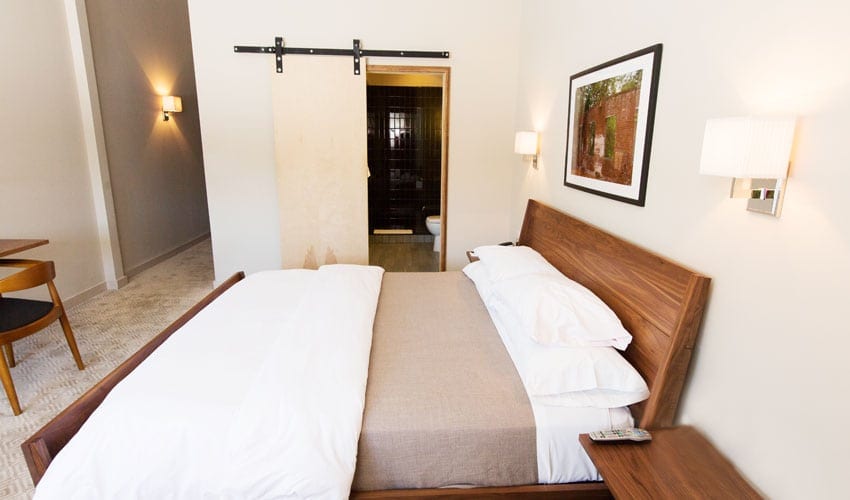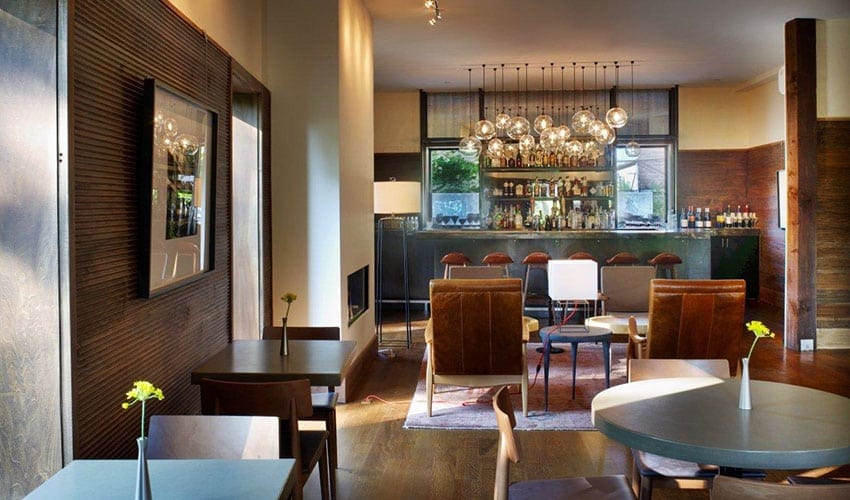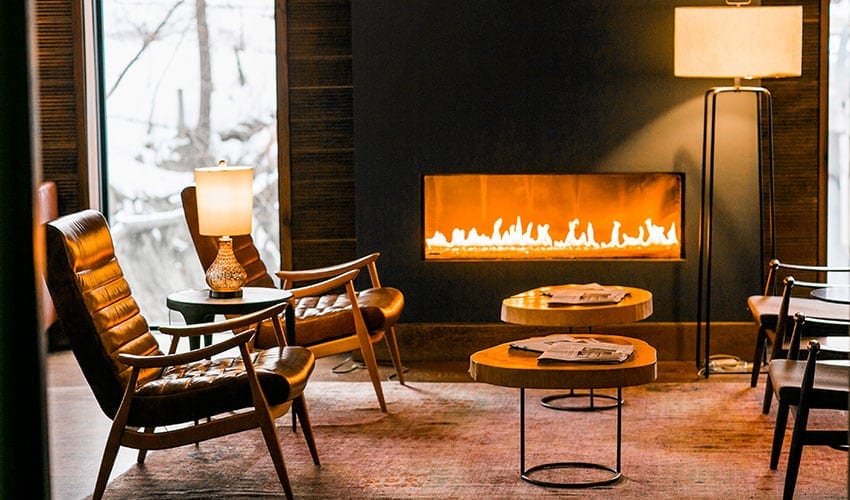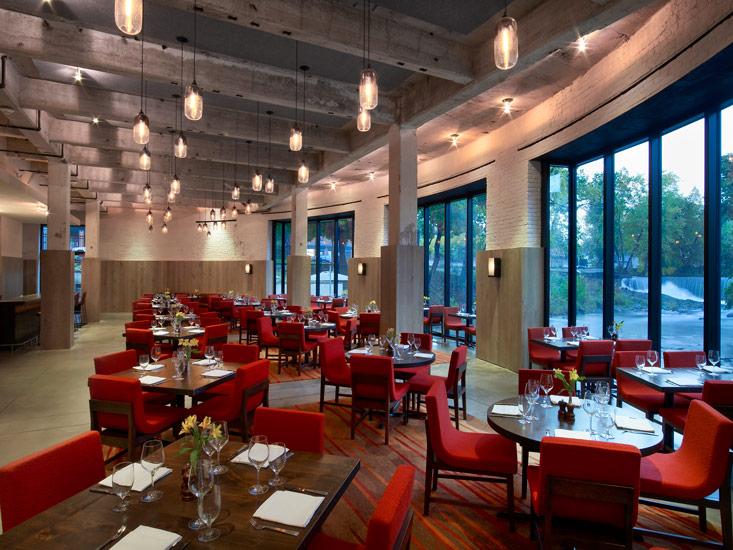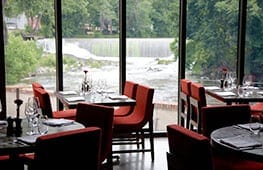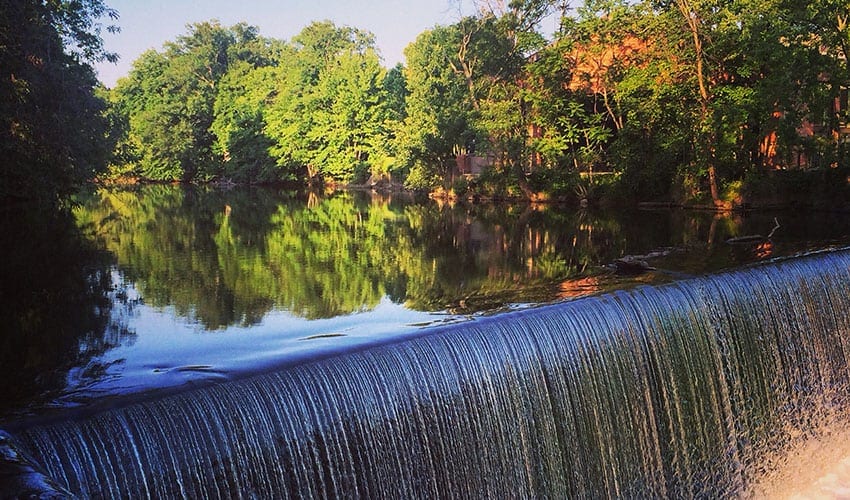 The Roundhouse Hotel is a luxurious, unique and historic property overlooking a beautiful waterfall, rushing creek and bustling street corner in charming Beacon, NY. The hotel represents several masterfully restored buildings that offer a full-service experience, including a boutique hotel, award-winning American restaurant, great views and excellent location to the town. 
Interested in prices and available dates?