Rail Biking & Woodstock Brewery (Alternative- Emerson Spa)
Experience the magic of the railroad like never before! You'll travel alongside the Esopus Creek through the beautiful nature of the Catskill Mountains on an 8 mile (12 km) total round trip ride. Ride the rails on the pedal powered (and electric powered if needed) Rail Bike Explorers! This is a unique activity suitable for everyone. The Rail Bikes are easy to pedal, the terrain is mostly flat and the ride is an enjoyable workout. Riding in double bikes or quad bikes, you'll certainly enjoy this activity (odd numbered groups can of course be accommodated). MUST RESERVE FAR IN ADVANCE, AS THIS ACTIVITY SELLS OUT FAST! 
After rail biking, enjoy a frosty beer right down the road at the Woodstock Brewery! You can also, check out the gorgeous Emerson Spa shops, restaurant, hotel and outdoor sitting area near the water.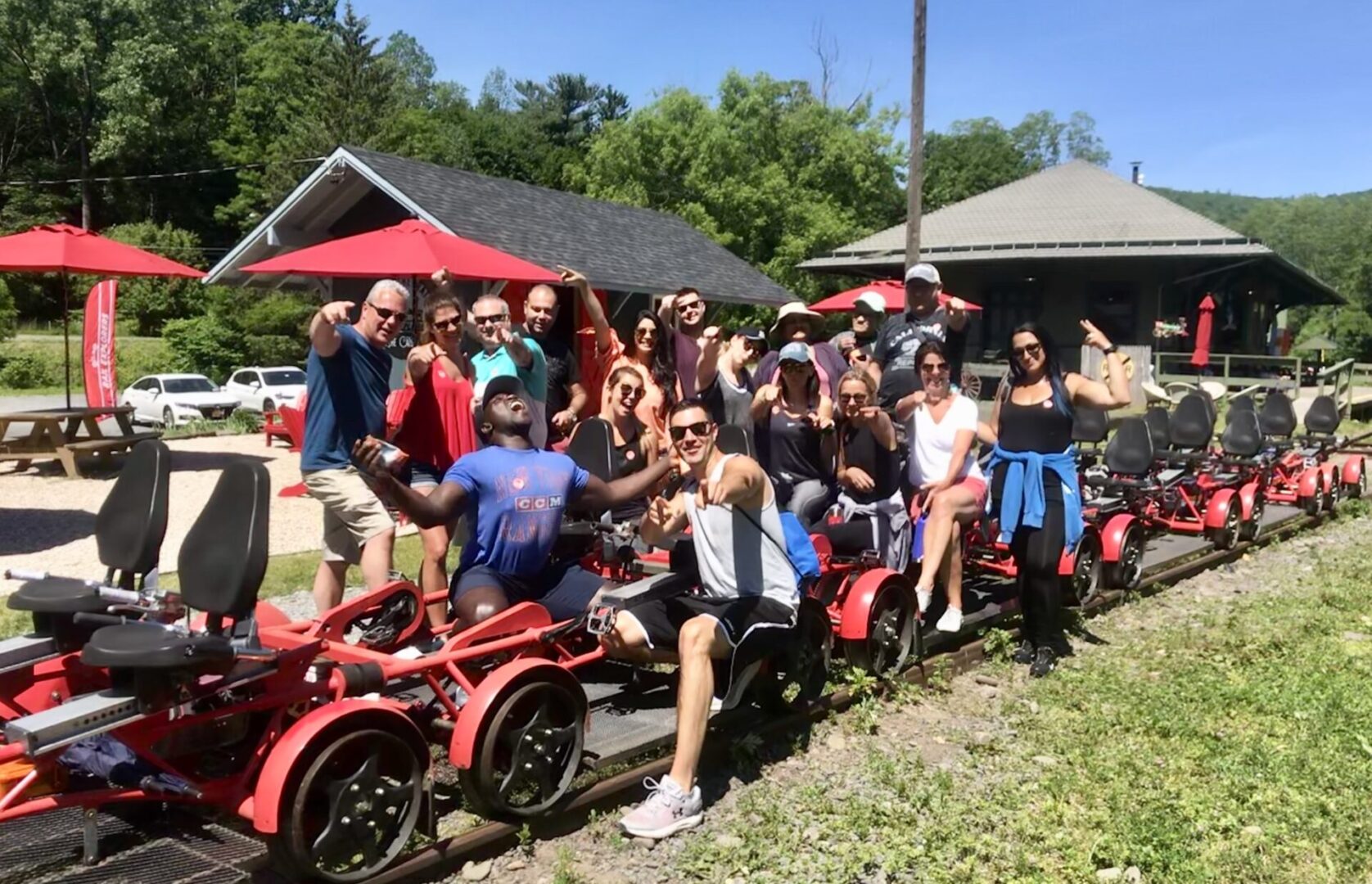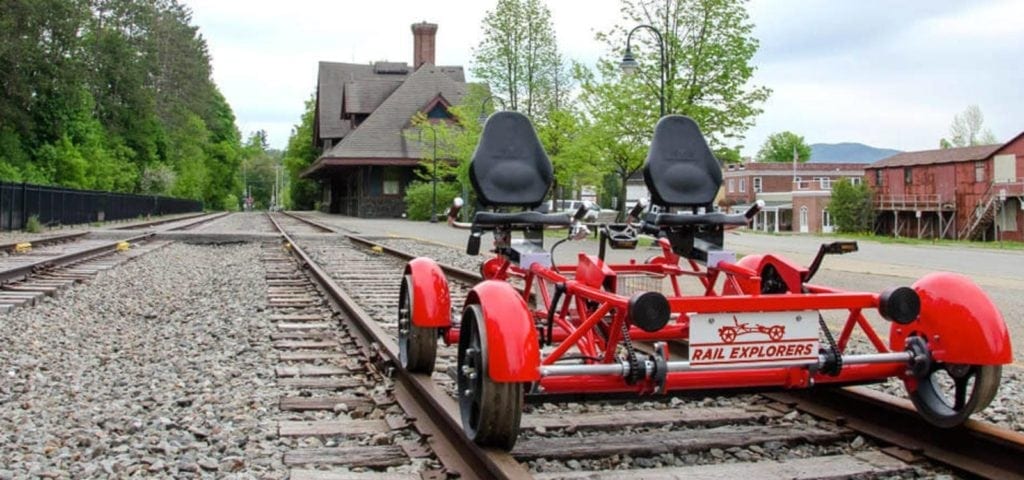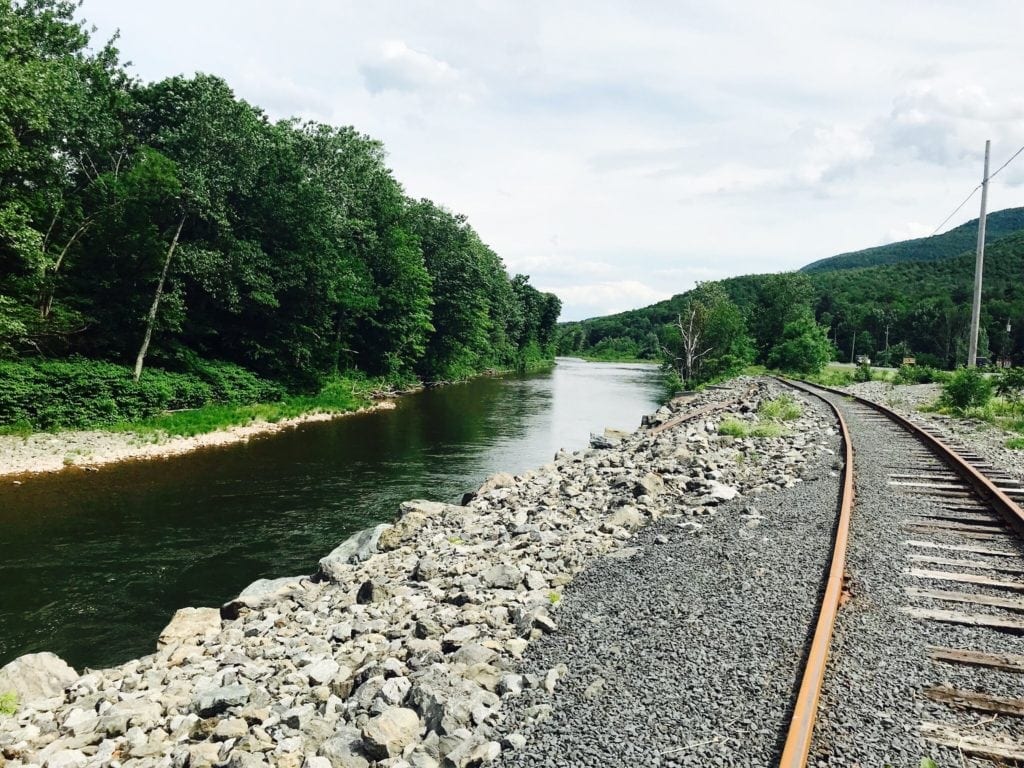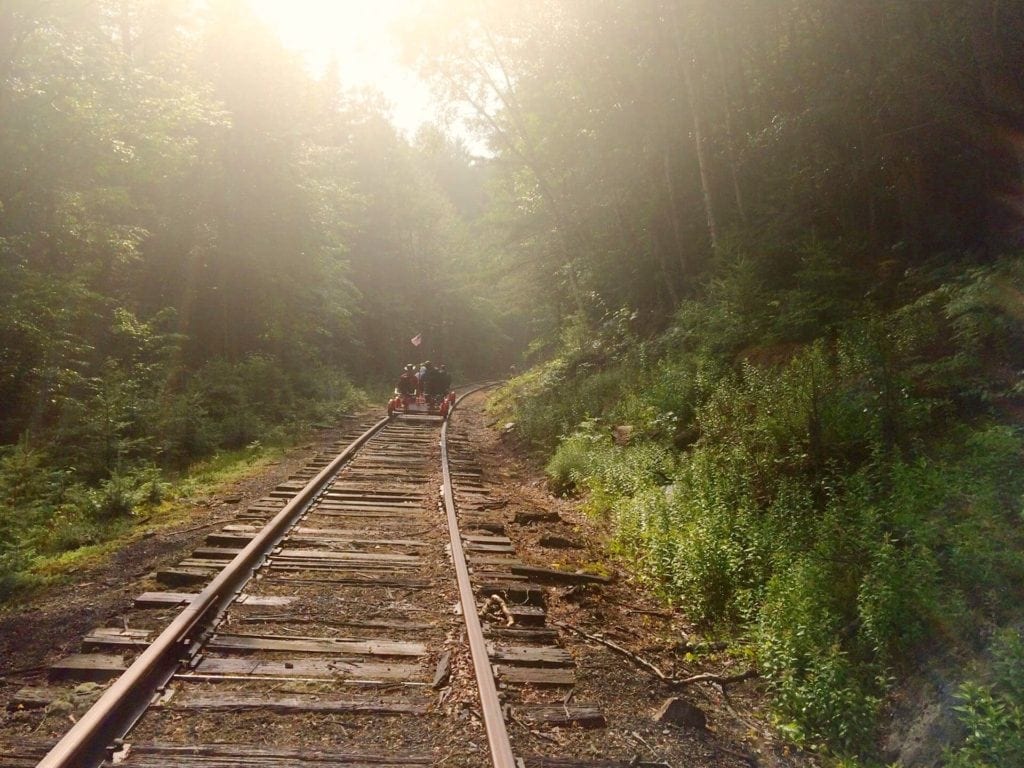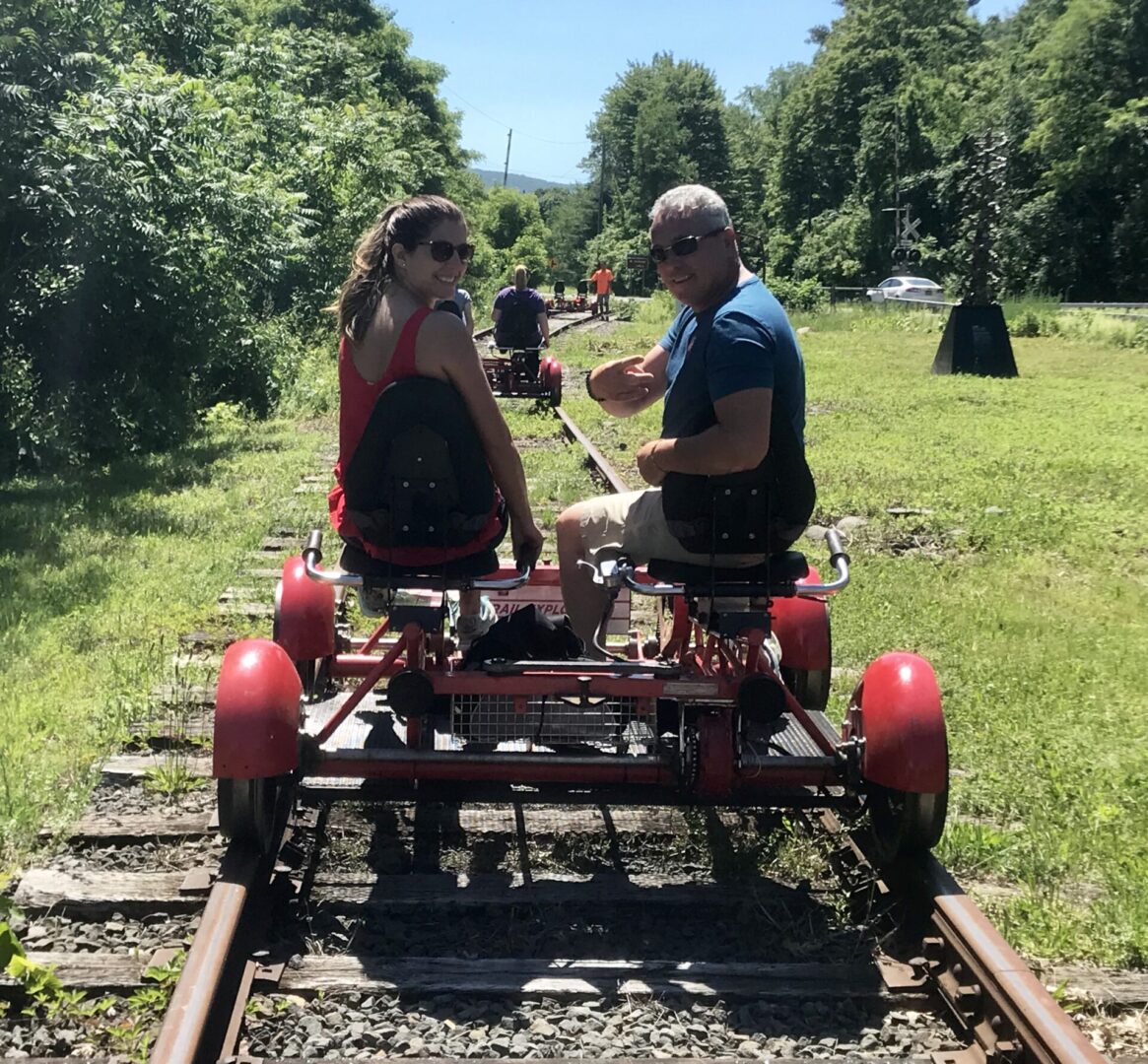 Interested in prices and available dates?