Jet Boating, Statue of Liberty and an Interactive Bus Tour! *NYC Hotel Accommodations information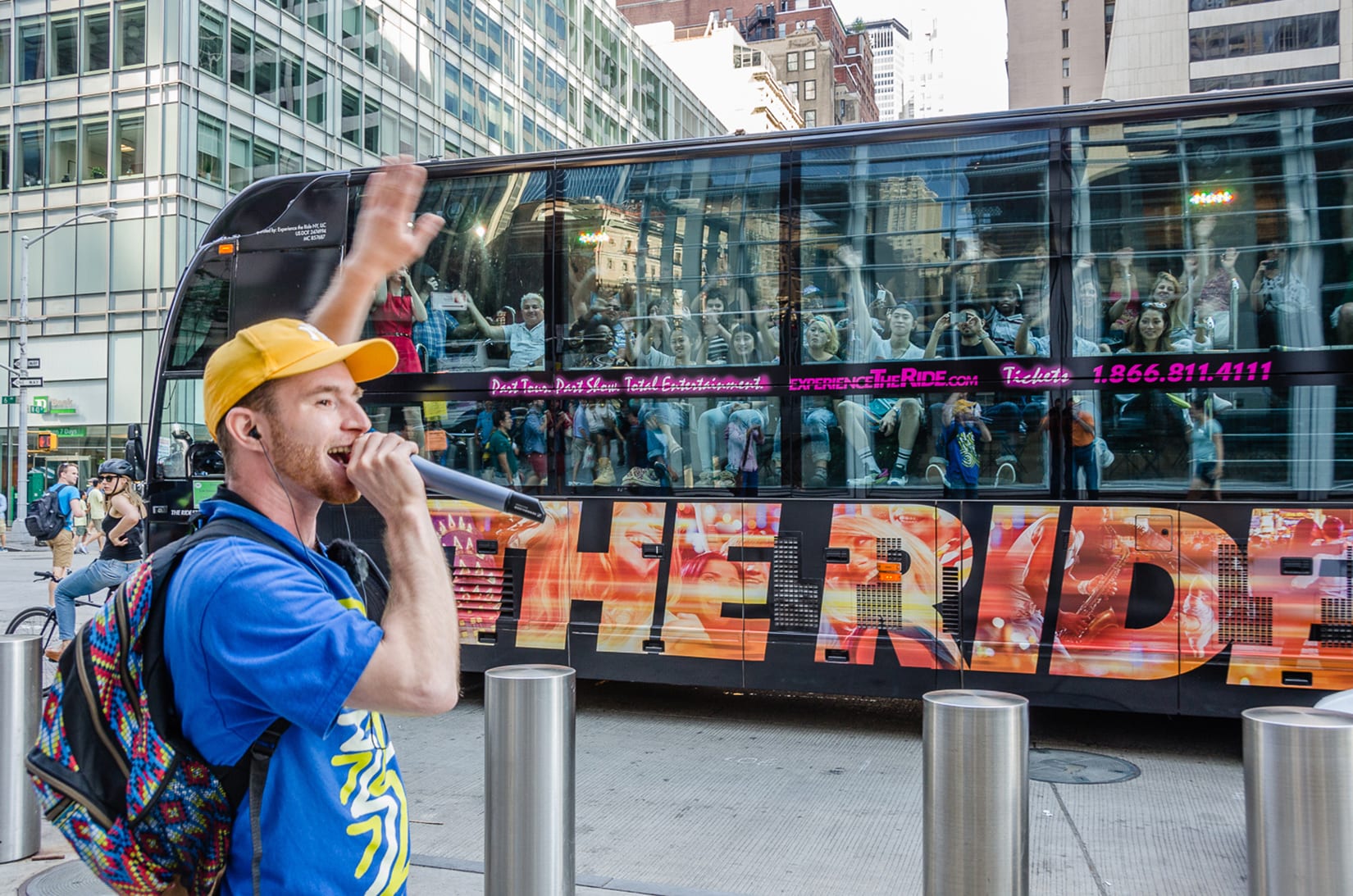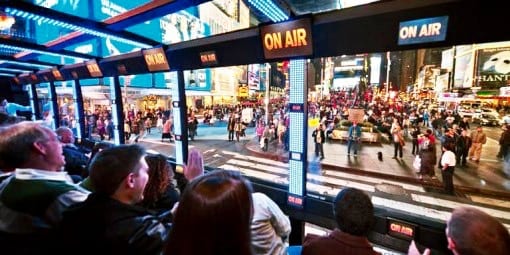 "Experience the Ride" pictures
"Experience the Ride" Video
About "Experience the Ride"
"THE RIDE"! - a one-of-a-kind interactive entertainment experience where the streets of New York City are the stage, and you've got front row seats! Let the award-winning comedic hosts welcome you aboard the moving theater which navigates a 75-minute route through Midtown Manhattan and Times Square. The hilarious hosts are trained in improvisation so that each performance is fresh depending on what's happening on the street that day.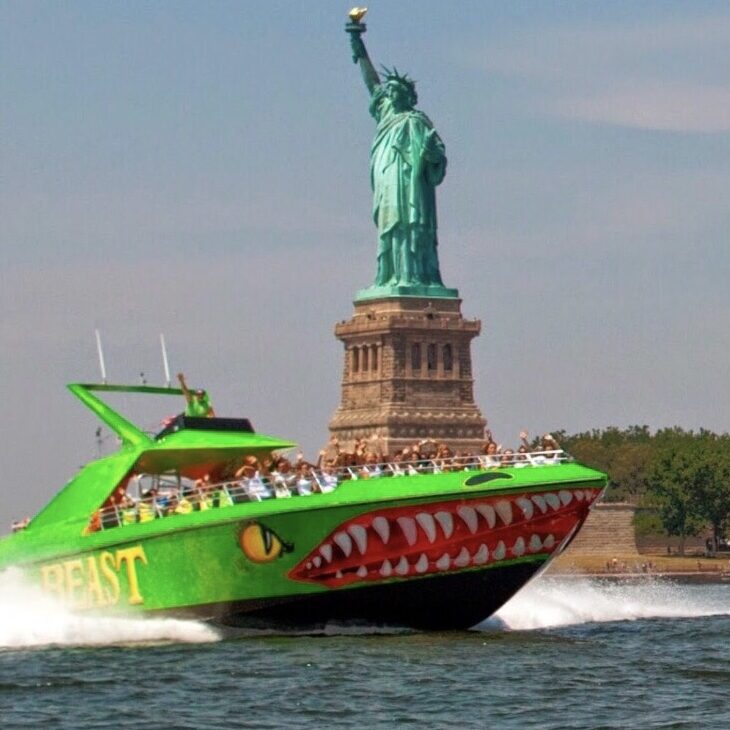 Jet boating on the Hudson River
About "The Beast" Jet Boat
Get ready to be pumped up! The BEAST Speedboat is a thrill ride that zooms down the Hudson River at up to 45 mph. It stops within 100 feet of the Statue of Liberty for your best selfie to make all your friends back home jealous! The BEAST Speedboat ride is the best way to see NYC at maximum speed. 
About the Hotel Edison accommodations
If you're in need of a hotel room while in New York, stay at the gorgeous Hotel Edison. Inspired by the spirit of the city and infused with the exhilarating energy of Times Square (which is footsteps away), The Hotel Edison places guests in the heart of Manhattan. The hotel's Art Deco lobby and exterior details, recently renovated rooms and its amenities make stays seamless and convenient. 
The history of this Art Deco masterpiece hotel dates to the early 1930s. It carries a glamorous history of hosting celebrities, movie shoots, and more. From its days as a "see and be seen" destination in Times Square to its updated status as a beautifully newly renovated Midtown Manhattan Hotel, it has embodied the bold spirit of New York City. 
Interested in prices and available dates?